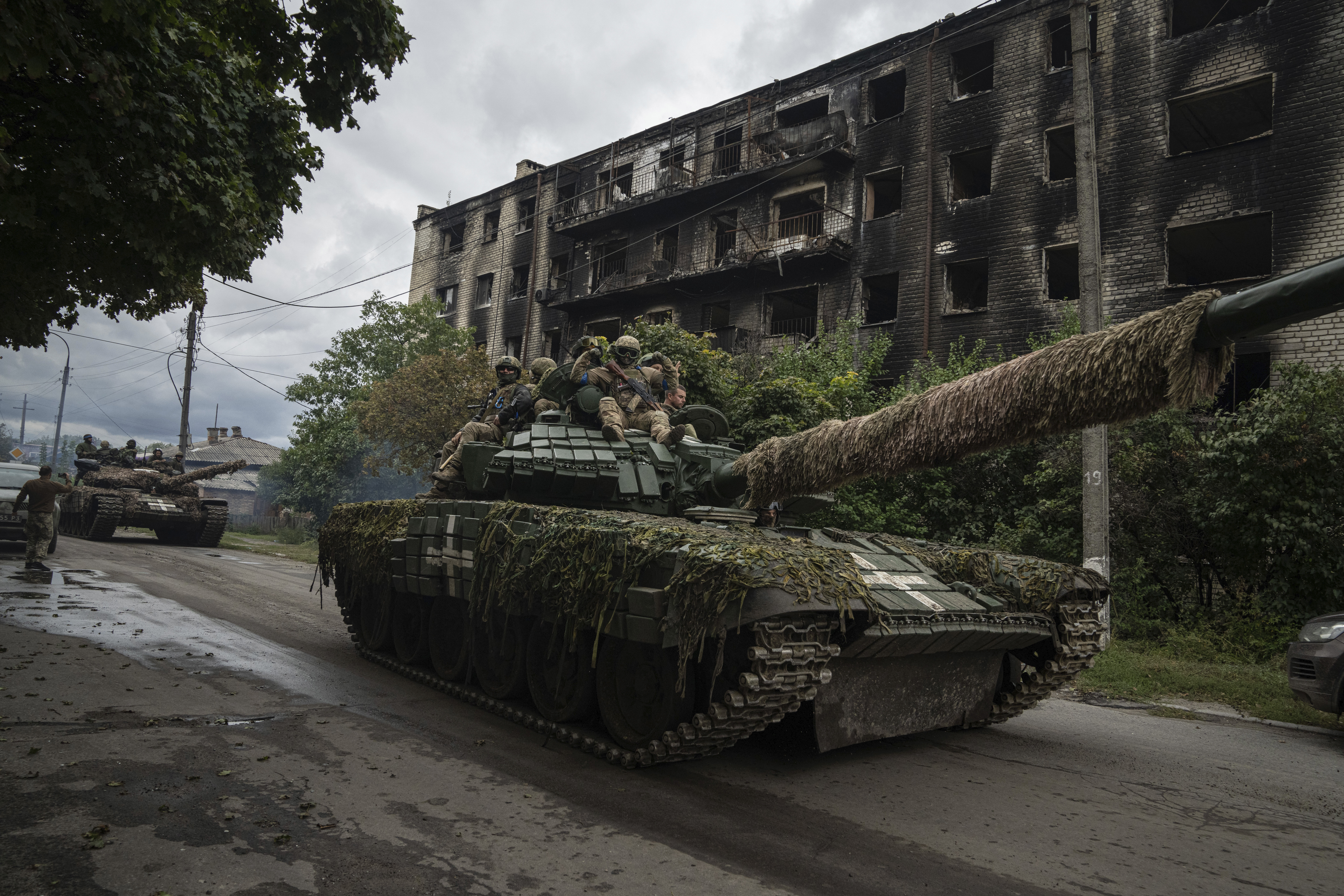 Ukraine is asking urgently for modern tanks to help their forces seize on rapid gains in the northeast and take additional territory, but the West is dragging its feet, according to seven people with knowledge of the matter.
The tanks have shot to the top of Kyiv's wish list as Ukraine presses its gains in the eastern Donbas region amid the shocking Russian collapse this month. The request took on new urgency this week after Vladimir Putin announced that he would mobilize 300,000 additional troops for the fight in Ukraine, a major escalation of the campaign.
The more modern American-made M-1 Abrams and German-made Leopard tanks would add a powerful punch that could help Kyiv's forces capture and hold more ground, compared to the old Soviet-era tanks they currently operate, say experts and Ukrainian advisers. But top national security officials in both countries have hesitated to provide the tanks, in part due to the training and logistics challenges involved, according to U.S. officials, Ukrainian advisers and congressional aides.
The M-1s, for example, are a completely different system than the Soviet-era tanks Ukraine currently operates, and require significant maintenance and logistics support.
"It's a pretty high hurdle to get Ukraine not only U.S.-made tanks but the parts to maintain them," said one U.S. official, who like others interviewed for this article spoke on condition of anonymity to discuss ongoing conversations. "You don't want to give them something that's going to break down and run out of gas and they can't refuel them."
For the immediate fight, the Leopards might be a better fit because they are similar to the tanks Ukraine already operates and require less fuel than the Abrams, the official said. But Germany has repeatedly rejected Ukraine's request for the tanks, with Defense Minister Christine Lambrecht recently saying Berlin has agreed with NATO partners not to take such action "unilaterally."
This debate over tanks is the latest skirmish in the back-and-forth over weapons between the West and Ukraine. At each step, the U.S. hesitated for months before providing a certain weapon – first the Stinger anti-air missiles, then later the High Mobility Artillery Rocket System – concerned they would be a "red line" that would risk provoking Russia into a new escalation, only to change their mind and transfer the weapons as the war evolved and battlefield needs changed.
In this case, Western-style tanks would provide a major upgrade to Kyiv's armored force in terms of range, speed and fire control, allowing Ukrainian forces to hit a Russian target up to a mile and a half away and move before the enemy can shoot back, said retired Lt. Gen. Ben Hodges, a former commander of U.S. Army Europe.
But the training required and the logistical tail — an M-1 division can consume up to 600,000 gallons of fuel a day — could hinder Ukraine's movement, he cautioned.
"These …read more
https://www.politico.com/news/2022/09/22/ukraine-requests-american-tanks-counteroffensive-00058303