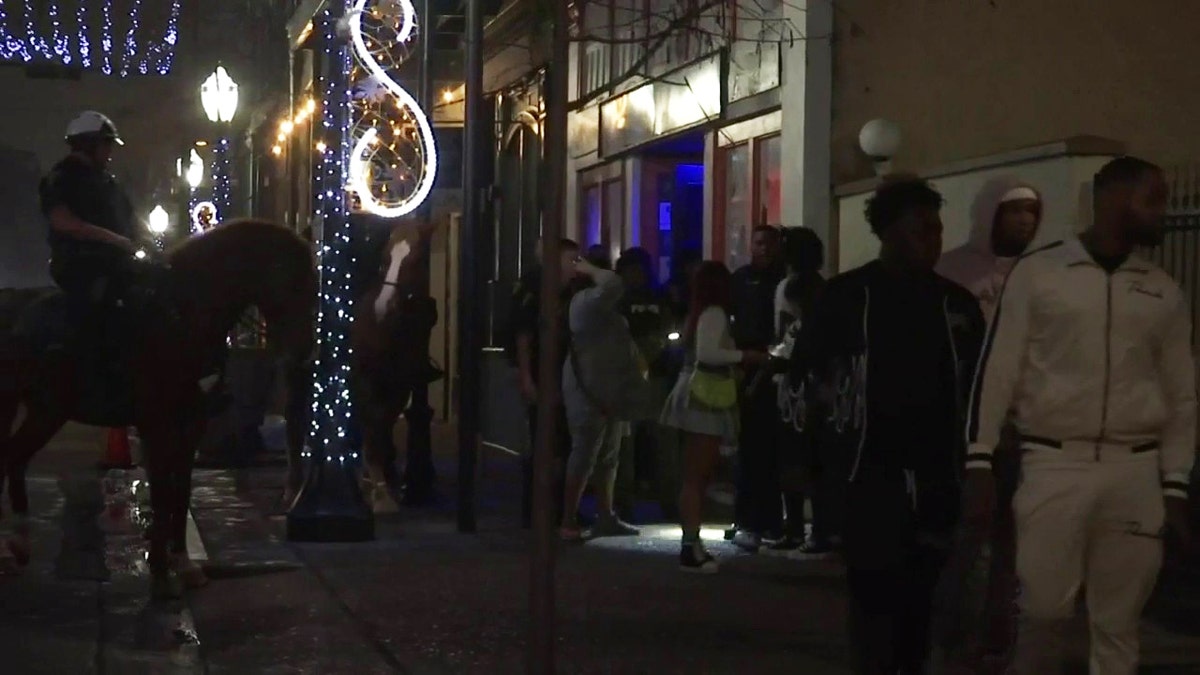 Mobile, Alabama police said a suspect from last night's shooting that left one person dead, and nine others injured on New Year's Eve, was in custody.
"The Mobile Police Department reports that we currently have a male subject in custody from last night's New Year's Eve shooting," a statement from the department read. "The subject is receiving medical treatment and, upon release, will be transported to Metro Jail and charged with murder."
Officers responded to Dauphin Street at about 11:15 p.m. last night to reports of shots being fired. 
NEW YEAR'S EVE SHOOTING IN SOUTH ALABAMA LEAVES 1 DEAD, 9 INJURED
The shooting took place as thousands of people were attending the city's 15th annual MoonPie Over Mobile New Year's Eve event.
When the officers arrived, the department said, they discovered an unknown person shot a 24-year-old man and the man was pronounced dead at the scene.
As the shots were fired, nine other people suffered gunshot wounds.
The victims ranged in age from 17 to 57 and were all transported to local hospitals.
BLOODY NEW YORK CITY NEW YEAR'S EVE 'GANG RELATED' STABBING IN TIMES SQUARE SENDS MAN TO HOSPITAL
According to police, the severity of the injuries ranged from nonlife-threatening to severe.
In addition to people being hit with bullets, two nearby business were also struck by gunfire, police said.
Police did not provide information about the suspect and the investigation remains active.
MULTIPLE NYPD OFFICERS STABBED WITH MACHETE NEAR TIMES SQUARE
A graphic video circulating on Twitter showed at least two people lying on the sidewalk with injuries moments after the shooting. Witnesses in the area told Fox station WALA in Alabama that groups of people started running for cover as soon as the shots rang out.
Carly Bragg, who was downtown celebrating New Year's Eve, told Fox 10 the gunshots were terrifying and "sounded like super-close fireworks."
"The timing of it was wild," Bragg said. "We walked right past the area, and then it happened."
She told the outlet she and her friends hid inside a corridor that was "maybe 15 to 20 feet away from the sound and noticed the window shot out of Urban Emporium when we realized how close we were."
https://www.foxnews.com/us/alabama-police-arrest-suspect-nye-shooting-killed-injured