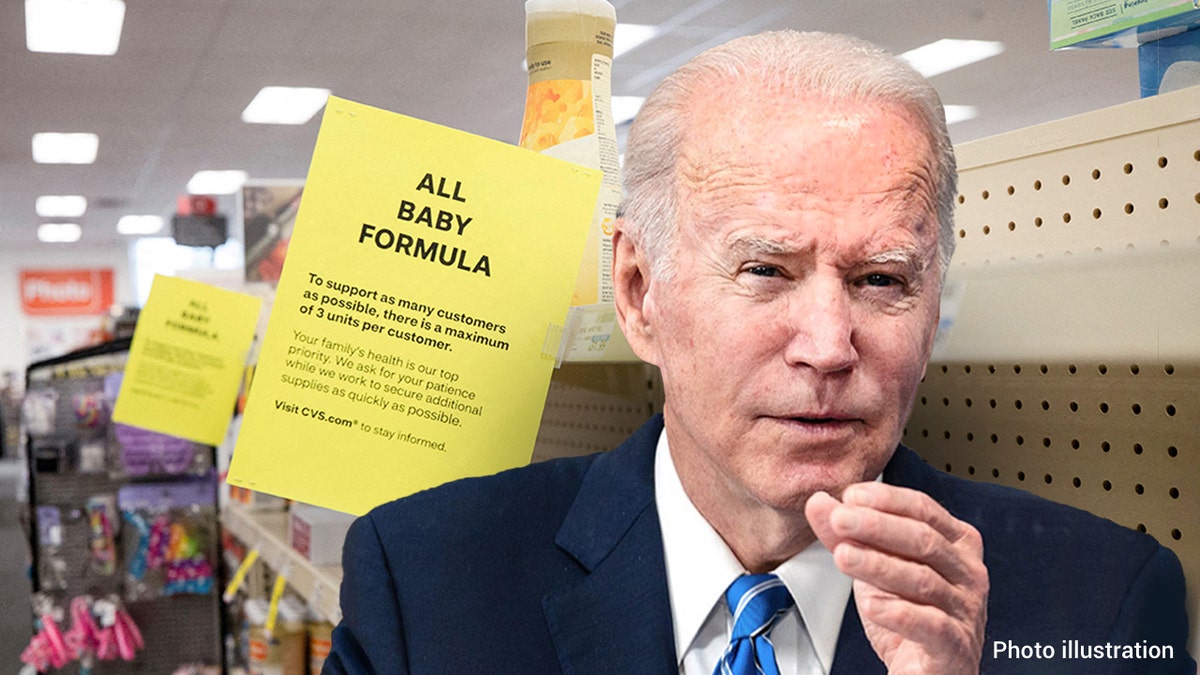 Louisiana mom of four Amber Bergeron said struggling families, including her own, could be dealt a "huge blow" as baby formula prices are set to skyrocket by 20% once Biden's import tariff waivers expire.
"[The cost increases are] really a hard blow for me," she said Wednesday on "Fox & Friends First."
"It's really a hard blow for my entire household, and I'm sure for households all around the country," she added.
Bergeron said finding Nutramigen, the special hypoallergenic formula her twins need, is still a "hit or miss" to be available months after the peak of the baby formula shortage wreaked havoc on American families.
BABY-FORMULA IMPORTS TO FACE TARIFFS AGAIN IN 2023
"You go to the store, and you just hope that it's there. You try different places. There's a lot of different Facebook groups and different resources that us, as mothers, put together to try to keep finding it…" she said.
The anticipated cost increases are especially devastating for Bergeron who said the special formula  is $35 per container, meaning Bergeron is left to foot a $70 bill for two containers every few days.
"Storm is slowly transitioning to table food and Sky unfortunately can't transition to table food just yet. She has some GI issues, so it's a hit or miss…
BABY FORMULA SHORTAGE: KENTUCKY FAMILY REVEALS THEIR 'STRESSFUL' DRAMA
"It's a learning experience," she said.
Bergeron said she has been fighting "every day" of her twins' lives to make sure they have the formula they need to thrive.
Last year, Congress temporarily waived steep tariffs on formula that could reach as high at 17.5% to provide more affordable supplies for parents, according to an article published in The Wall Street Journal last month.
A White House spokesperson said the temporary waivers doubled the number of manufacturers selling formula in the U.S. and aimed to push legislators to encourage lawmakers to find solutions quickly, the report added.
BABY FORMULA SHORTAGE IS A PUBLIC HEALTH CRISIS
Congress' temporary tariff waiver expired on Jan. 6, prompting parents' concerns that their children's formula could soon see a steep price hike. 
America's baby formula crisis devastated new parents last year, leading many to resort to dangerous substitutions and homemade recipes in a desperate attempt to make sure their children received the nutrition necessary to survive and grow.
Many mothers who were able turned to breastfeeding or turned to other, more readily available formula brands.
President Biden initiated Operation Fly Formula last year, bringing supplies of baby formula from Europe to the U.S. to help combat the shortage.
https://www.foxnews.com/media/parents-fear-baby-formula-costs-spike-supplies-remain-low-really-hard-blow