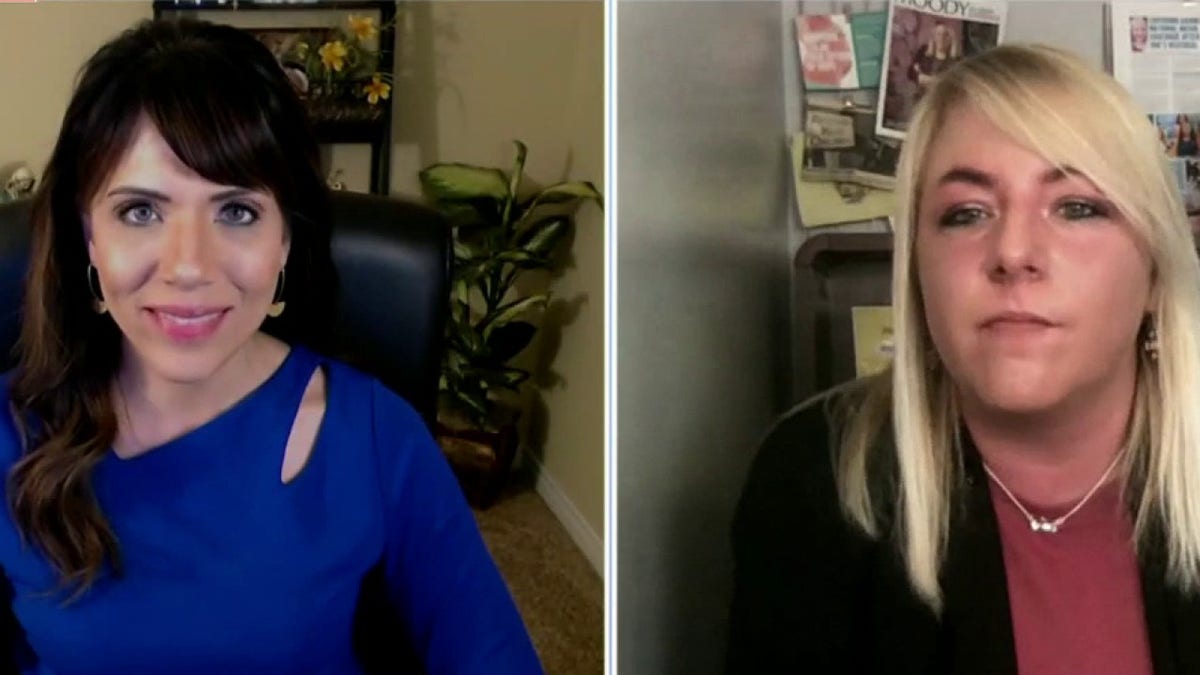 The House passed the Born-Alive Abortion Survivors Protection Act this week with all but one Democrat, including Rep. Jerry Nadler, D-N.Y., loudly opposing the bill. It would require health providers to give immediate medical care to infants who survive an abortion procedure. 
Abortion survivors Melissa Ohden and Sarah Zargorski called out Democrats' "disingenuous" attitude towards the legislation on "Fox & Friends Weekend" Saturday.
"Disingenuous, misinformed. I could use a whole lot more words there to describe that," Abortion Survivors founder Ohden said. "We continue to hear the same language during Roe and now after Roe that somehow born-alive legislation isn't needed, that it is searching for a problem that doesn't exist. But I can tell you, as both an abortion survivor and someone who works with a population of abortion survivors, we have a problem in the United States that needs to be addressed."
Ohden celebrated the House passing the Born-Alive bill calling it "good first step" in addressing abortion survivors.
210 DEMOCRATS VOTE AGAINST BILL REQUIRING MEDICAL CARE FOR BABIES BORN AFTER ABORTION ATTEMPT
The legislation says any infant born alive after an attempted abortion is a "legal person for all purposes under the laws of the United States." Doctors would be required to care for those infants as a "reasonably diligent and conscientious health care practitioner would render to any other child born alive."
The bill passed 220-210, and all 210 of the "no" votes came from Democrats. Only one Democrat voted for the bill — Rep. Henry Cuellar of Texas — and one other Democrat, Rep. Vicente Gonzalez of Texas, voted "present."
Louisiana Right to Life Communications Director Sarah Zargorski noted that without this bill, babies who survive an abortion "would be left to die."
"It would be up to the physician to just decide on his own what he's going to do as it was in my case," she said. 
ABORTION SURVIVORS CALL OUT OPPOSITION TO BORN-ALIVE BILL ON CAPITOL HILL: 'THIS IS INFANTICIDE'
Both Ohden and Zargorski survived abortions and have become staunch advocates for other children who face similar circumstances. 
"I was accidentally born alive," Ohden said, detailing how she survived a saline infusion abortion.
When asked about her story, Sarah shared how she survived an induction abortion after doctors told her mother she would be a "mental vegetable incapable of having a normal life."
Ohden and Zargorski, however, have decided to use their stories to discuss the importance of protecting lives after failed abortions. 
"I shared with members of Congress the other day that my life, Sarah's life, no child's life should ever be left in the hands of whoever is working that day to do the right thing," Ohden said.
There is no federal requirement for states to record the number of babies who survive abortions. Ohden shared that in states that do report the number of surviving babies, most are still left to die. 
CLICK HERE TO GET THE FOX NEWS APP
"This is not acceptable and something has to change at the top to trickle down to the rest of the states," she stated.
With the House passage of the Born-Alive Abortion Survivors Protection Act, the bill is sent to the Democrat-controlled Senate, which is unlikely to act on it.
https://www.foxnews.com/media/abortion-survivors-blast-democrats-opposing-born-alive-bill-disingenuous