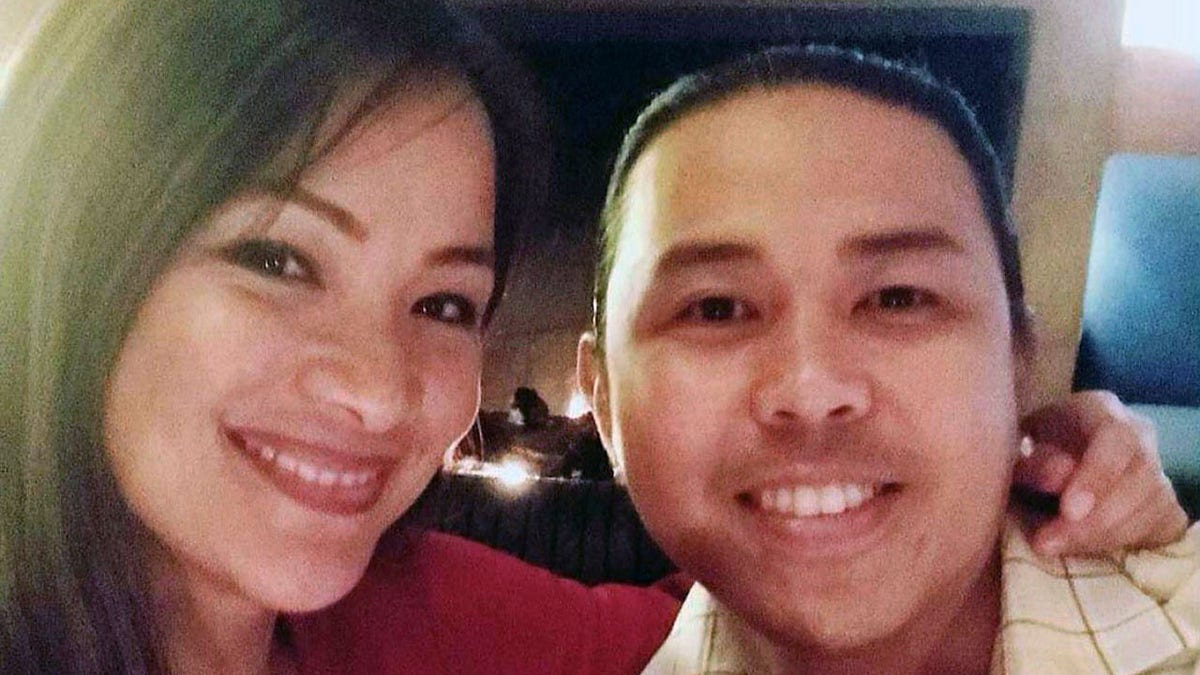 Larry Millete, a California man charged with murdering his wife two years ago, allegedly went to bizarre lengths to try to save the couple's marriage, including by hiring spellcasters and putting subliminal message machines under their bed, the missing woman's family testified at a preliminary hearing this week. 
Maya Millete disappeared from her Chula Vista home on Jan. 7, 2021, the same day that she made an appointment with a divorce attorney after a year of marital problems with her husband. 
She moved into the home of her brother, Jay-R Tabalanza, and his wife, Genesis, between May and June 2020 amid those marital problems. 
Larry allegedly turned to the supernatural to try to convince Maya to stay in the relationship once she moved back in to their home, purchasing a subliminal message machine to play while she slept, Genesis testified on Wednesday, according to FOX 5 San Diego. 
"She found the subliminals and said I'm trying to cage her in an invisible cage," Larry texted Genesis in 2020, according to testimony. 
MAYA MILLETE ENCOURAGED TO GO TO SAFEHOUSE BEFORE SHE DISAPPEARED, FRIEND SAYS
Larry also contacted spellcasters throughout 2020 to try to convince her to remain in love with him, and even said he was considering apprenticing under a spellcaster in September 2020 because he was "desperate." 
"I'm willing to sell my soul," Larry texted Genesis in reference to the lengths he would go to keep the marriage. 
San Diego County District Attorney Summer Stephan said that the messages to spellcasters became "a lot more threatening" in December 2020, one month before Maya disappeared. 
MAYA MILLETE'S HUSBAND LARRY CHOKED HER UNTIL SHE PASSED OUT, GOOGLED DATE-RAPE DRUGS: WARRANT
In September 2020, Larry Millete allegedly sent a picture to a friend of what appears to be an altar covered in blood splatter or wax surrounded by candles. 
Maya informed Genesis and her sister, Maricris Drouaillet, that she had made up her mind to divorce Larry, telling them of her decision during a New Year's Eve trip. 
"After Lara's birthday party I'm going to file for a divorce, if Larry tries to call you don't answer the phone call, if something happens to me, it's going to be Larry," Genesis said that Maya told her loved ones, per FOX 5 San Diego. 
MISSING CALIFORNIA MOM MAYA MILLETE'S FAMILY SPARS WITH HUSBAND OVER VISITATION RIGHTS FOR CHILDREN
Larry was arrested in October 2021 and charged with murder and illegal possession of an assault weapon.
According to a warrant for his arrest, Larry searched on Google in December 2020 for "Flunitrazepam, Rohypnol, and diphenhydramine," which are "central nervous system sedatives and depressants that could be used to incapacitate a person." 
The warrant also said that Larry has "a frantic, desperate, unbalanced mindset coupled with violent and sometimes homicidal ideation."
Maya Millete's remains have never been found despite dozens of searches by law enforcement and her loved ones. 
A judge presiding over the preliminary hearing will decide at its conclusion whether there is enough evidence to go to trial. Larry's attorney did not immediately respond to a request for comment on Thursday. 
https://www.foxnews.com/us/california-mom-maya-milletes-family-says-husband-charged-murder-used-spellcasters-subliminal-messages