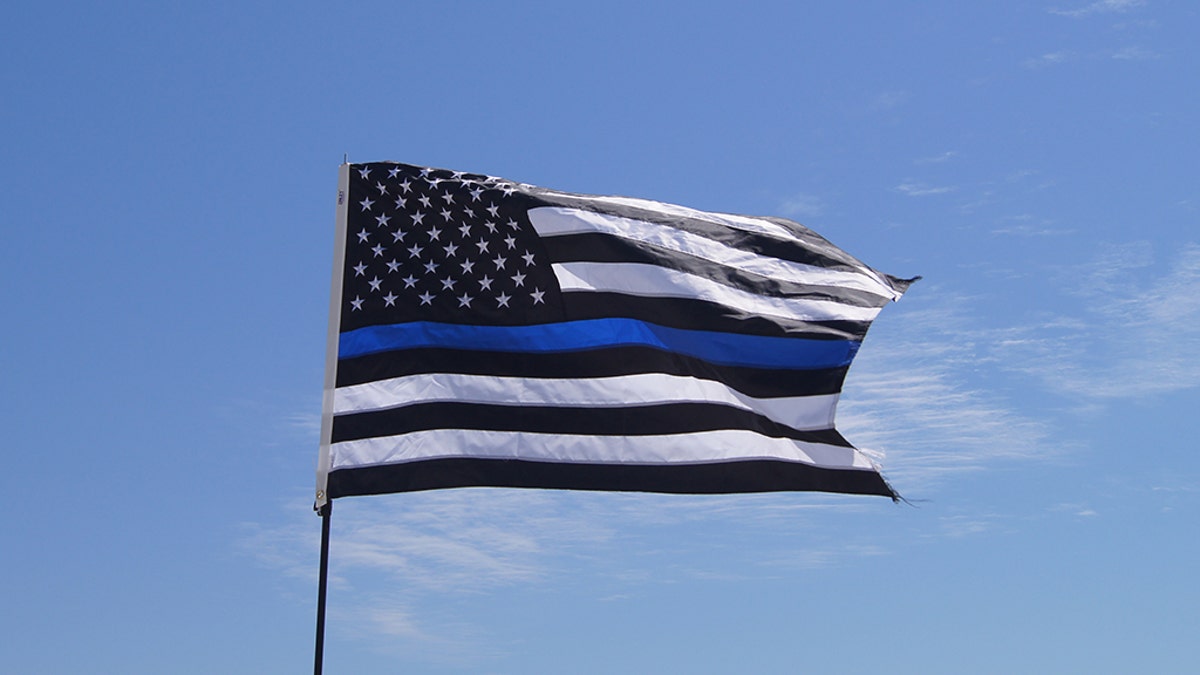 A Minnesota police officer was forced to walk back a social media post from earlier this month, after some critics were offended he posted a Thin Blue Line flag to commemorate law enforcement on National Law Enforcement Appreciation Day. 
Golden Valley Police Chief Virgil Green issued that apology over the weekend after the original post, which is now deleted, was reportedly flooded with comments bringing the intent of the symbol into question. 
"While the post was intended to thank our police officers, it appears the image offended some who viewed it," Green wrote. "For this, I sincerely apologize."
MARYLAND COUNTY EXEC BANS POLICE STATION FROM DISPLAYING 'DIVISIVE' 'THIN BLUE LINE' FLAG
Green vowed to steer clear from associating the department with any controversial symbols moving forward. 
"For many, the Thin Blue Line flag has always represented a way to honor the commitment we make as first responders to protect our community," Green said. "It is disappointing that in recent years the flag's positive intention has been tarnished with divisive undertones and actions."
"We do not want to promote these negative connotations," he continued. 
CALIFORNIA MOMS DEFEND STUDENTS' RIGHT TO FLY 'THIN BLUE LINE' FLAG AFTER FOOTBALL PLAYERS DEFY BAN
The post also linked to The Marshall Project, which explains the real meaning behind the patriotic symbol. 
But this instance is indicative of a broader trend across the country forcing officers to abandon the symbol as critics conflate the flag with extremism, at a time when department are already struggling to recruit and retain officers. 
The Los Angeles Police Department banned the Thin Blue Line flag from public areas within police departments just last week over a single complaint tying the flag to the Proud Boys and other groups. 
"That blue line is the only thing that's separating the darkness and the chaos," Jospeh Imperatrice, founder of Blue Lives Matter NYC, said on Monday. "So every once in a while it is nice or would be nice, as an executive at a police department around the nation, just stood up and just explained it a little bit more because morale's in the gutter." 
"It's a hard retention rate, and we can't recruit people, so why are people going to want to stay if their executives are not standing up for them?" he continued. 
The department is turning to retired officers to fill the massive staffing gaps, asking 200 former officers to return to the force as crime surges, all while another 600 officers are expected to leave or retire. 
https://www.foxnews.com/media/minnesota-police-officer-forced-apologize-thin-blue-line-flag-tarnished-divisive-undertones