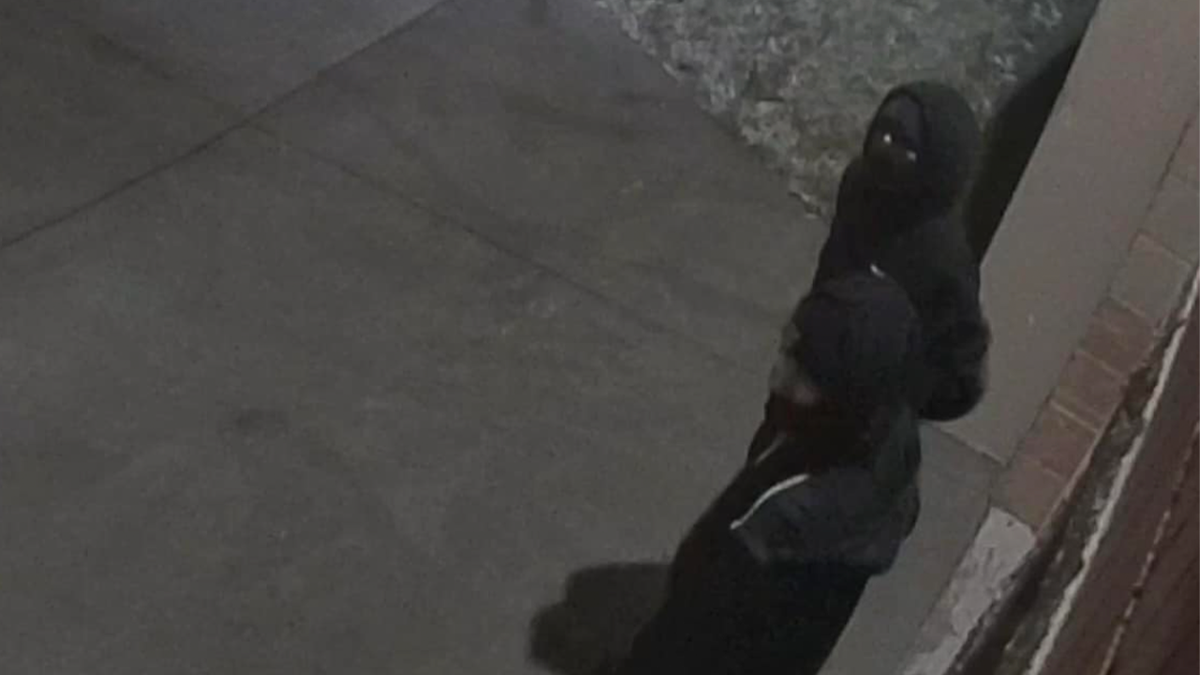 An Idaho police department determined that "White Power" graffiti found at a local high school was not an act of hate, but an "act of intimidation" between two "rival Hispanic criminal street gangs."
"At this time, detectives no longer believe the incident to be motivated by hate but rather an act of intimidation between two rival Hispanic criminal street gangs from Caldwell," the Caldwell Police Department said on Facebook.
"Detectives are basing this off of evidence, video, and other factors discovered in the course of the investigation." 
The words "White Power" were found spray-painted on the side of Caldwell High School last Thursday, two days after the high school held a "Brown Pride" protest, the Idaho Statesman reported. The Tuesday protest was held in support of a student who was told to remove a hooded sweatshirt reading "Brown Pride" because other people reportedly found it "racist," the outlet reported. 
NATION'S MOST POWERFUL DEMOCRATS TOOK JUSSIE SMOLLETT'S HATE CRIME HOAX AS GOSPEL BEFORE STORY CRUMBLED
School officials reportedly compared the phrase to a "white pride" shirt, according to the student who was told to remove the shirt, Brenda Hernandez. She ultimately turned the hoodie inside-out so the phrase could not be seen while she was on school property. 
Caldwell High School principal Anita Wilson said at the time that the school has a strict dress code "compared to other school districts because Caldwell has had a gang problem before, and 'Brown Pride' is associated with gangs." 
After the graffiti was found Thursday, the police chief denounced what at the time appeared to be an act of hate, saying "we will not tolerate hate in our city and will ensure that whoever is responsible for this will be held accountable for their actions."
CALIFORNIA HIGH SCHOOL OFFICIAL SAYS RACIST GRAFFITI NOT A HATE CRIME: 'PRANK THAT WENT SIDEWAYS'
On Friday, police provided an update that the graffiti vandalism is believed to be a "diversion tactic" used by one of the Hispanic gangs in the area to avoid being caught by police, and "was possibly done to exploit the recent protest at Caldwell High School."
"It is common for gang members to vandalize property in their attempt to create fear and intimidation within the community," the department said in its Facebook update on the case Friday.
Police posted screenshots of surveillance footage from the night the school was vandalized, showing individuals wearing black masks and hoodies standing near a wall while holding what appears to be spray paint. Police said they believe two groups of four people, or a total of eight suspects, arrived in two separate cars on Thursday to graffiti the school. 
Caldwell Chief of Police Rex Ingram lauded his department for its investigation and vowed to track down those responsible. 
ANOTHER HOAX? MISSOURI SCHOOL DISTRICT SAYS RACIST GRAFFITI WAS PAINTED BY NON-WHITE STUDENT
"I am proud of the investigative effort given by our detectives in this matter, who quickly determined this incident to not be a hate crime," Ingram said. "Unfortunately, this incident has already affected the lives of many in our community.
"This appeared to be an organized act of violence by cowardly members of a local criminal street gang who attempted to cause panic, fear and intimidation," he went on. "I promise that when we catch the suspects, the public will be able to see who they are because they won't be able to hide behind a hood or mask in a booking photograph."
A police spokesperson further clarified to Fox News Digital Monday that the department believes the vandalism is gang related as it is "consistent with gang activity and we've identified the tagging as consistent with gangs in the area." The spokesperson added that the department has additional evidence, but is not releasing the details as the investigation is ongoing.
Police are now trying to locate the eight suspects in the case. Anyone with information on the case is asked to call 343-COPS or non-emergency dispatch at 208-454-7531.
https://www.foxnews.com/us/hate-crime-hoax-idaho-police-white-power-graffiti-high-school-created-rival-hispanic-gangs