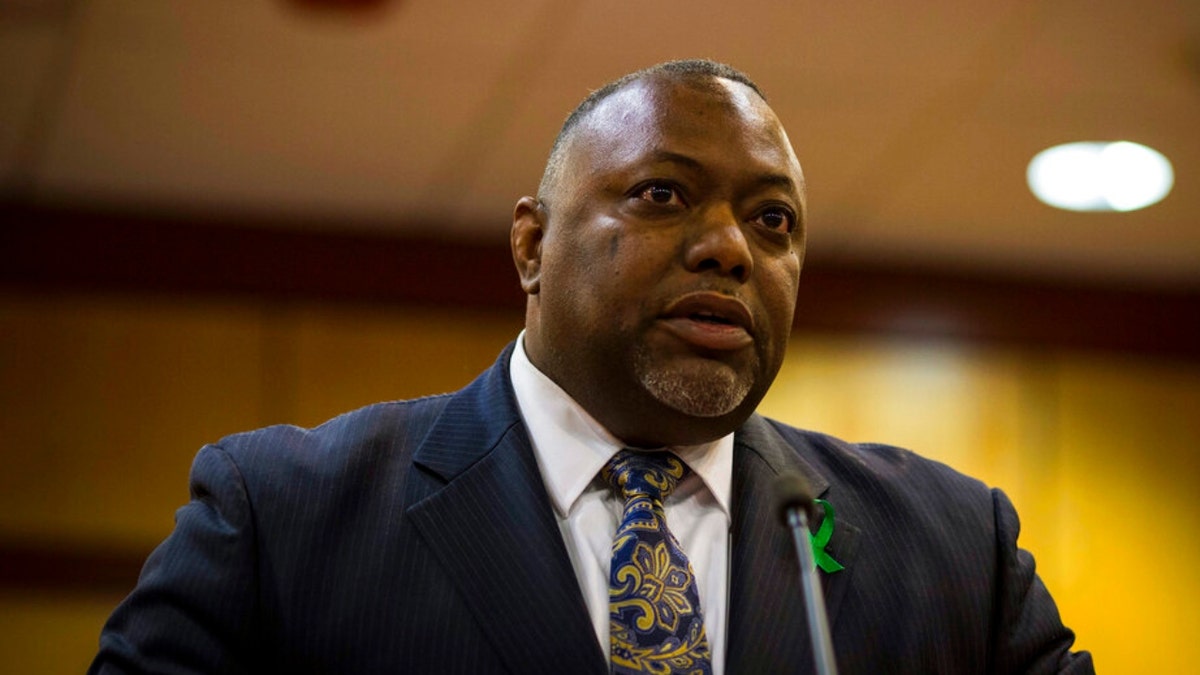 Newport News, Virginia school board members are scheduled to vote on firing the superintendent after a trio of shootings that occurred in the district over the past 18 months, according to reports.
The Daily Press, a daily newspaper in Hampton Roads, Virginia, reported that the impromptu school board meeting was announced on Tuesday after two weeks of closed-door meetings on the matter.
Newport News School District Superintendent George Parker III has been criticized over the shootings, the most recent one on Jan. 6, when a 6-year-old boy shot his first-grade teacher, Abigail Zwerner.
VIRGINIA SCHOOL DOWNPLAYED WARNINGS FROM TEACHER BEFORE SHE WAS SHOT BY 6-YEAR-OLD BOY
Zwerner, who is 25, reportedly raised concerns and requested help from school officials over the boy's behavior, which included a threat to light a teacher on fire and watch her die.
Rather than act, the issue was dismissed, according to messages from fellow teachers obtained by the Washington Post.
Zwerner was teaching a first-grade class at Richneck Elementary School when the boy pulled out a 9mm handgun owned by his mother and fired at her, hitting her first through her hand that she held up in a defensive posture and then in her upper chest.
VIRGINIA MOM DETAILS MOMENTS THAT REPORTEDLY LED UP TO 6-YEAR-OLD SHOOTING TEACHER
The teacher is now in stable condition and has been praised for escorting each of her students out of the classroom to safety, despite being shot. Another school employee rushed into the classroom and physically restrained the boy.
Parker said after the shooting that the school received a tip that the boy had a gun that day but failed to uncover the weapon after searching his school bag.
The shooting earlier this month, along with 2021 shootings at Heritage and Menchville high schools have teachers, parents and community members reportedly outraged.
The Daily Press reported that dozens of teachers and parents spoke out against the administration and called for Parker's removal at a board meeting last week.
The meeting on Wednesday is scheduled for 6 p.m., and school board members will vote on a separation agreement along with a severance package for the superintendent.
Caitlin McFall contributed to this report.
https://www.foxnews.com/us/virginia-superintendent-faces-termination-for-trio-school-shootings-over-months