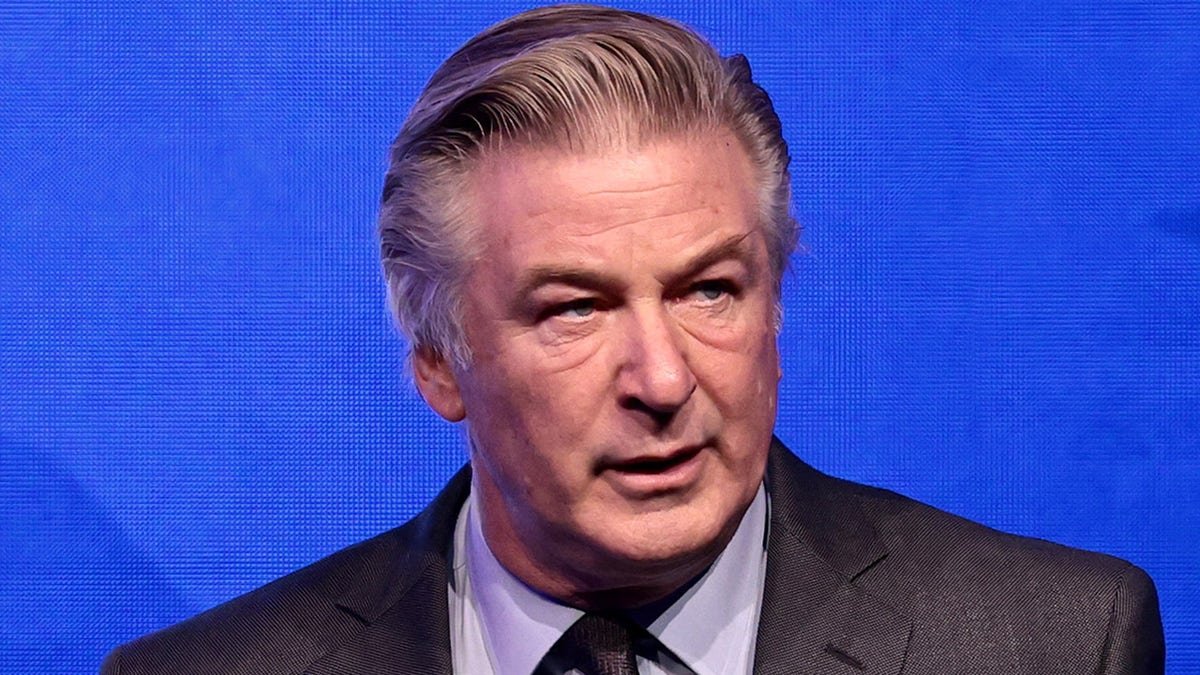 Alec Baldwin and "Rust" movie productions were named in a negligence lawsuit filed by three former crew members who say they witnessed the on-set shooting death of cinematographer Halyna Hutchins.
Ross Addiego, Doran Curtin and Reese Price are suing Baldwin, Rust Movie Productions, LLC and El Dorado Pictures for compensatory and punitive damages following injuries suffered on set, "including, but not limited to, hearing loss, temporary deafness, and vibrational shock," per the suit. 
Documents obtained by Fox News Digital stated, "On October 21, 2021, Defendant Alexander R. Baldwin III fired a Colt .45 revolver towards the crew on the set of the movie Rust, killing the film's Director of Photography – Halyna Hutchins – and injuring Ross Addiego, Doran Curtin and Reese Price ("Plaintiffs").
 "These injuries were caused by Defendants' failure to follow industry safety rules. Defendants cut corners; ignored reports of multiple, unscripted firearms discharges; and persisted, rushed and understaffed, to finish the film."
ALEC BALDWIN PLEADS NOT GUILTY IN FATAL 'RUST' SHOOTING
Baldwin has denied he pulled the trigger of the gun which killed Hutchins.
"The negligent and reckless conduct of Alec Baldwin and the Rust production cannot be excused," Jacob G. Vigil, legal counsel for the three former crew members, said in a statement provided to Fox News Digital.
Addiego, Curtin and Price claimed the "gun-heavy" Western flick was allowed only "21 days to film" and had "safety complaints" throughout production. They alleged assistant director David Halls "cut corners" with safety and skipped critical set moves. He also failed to "properly distribute" safety bulletins and how cast and crew should handle weaponry.
The three crew members recalled Baldwin accepting the gun on set the day of the fatal shooting. "No one examined the revolver before Halls handed it to Defendant Baldwin," docs stated. "He did not request that anyone verify or demonstrate the revolver's safety before this exchange. And he did not ask to see whether ammunition was present inside the revolver's chamber – despite his knowledge of the observable differences between a live and dummy round, and a loaded and unloaded chamber. Instead, Defendant Baldwin accepted the revolver without any verification that it was a 'cold gun.'"
ALEC BALDWIN'S 'RUST' MOVING TO YELLOWSTONE FILM RANCH IN MONTANA
A church scene was being filmed with a limited crew inside. The suit claims that without "proper rehearsal," Baldwin began to "practice his draw."
"With his right hand, Defendant Baldwin repeatedly drew the revolver across his body from the left shoulder holster and pointed it in the direction of the crew members standing in front of him, including Plaintiffs."
On the third draw, "Defendant Baldwin cocked the hammer of the revolver with the trigger pulled and fired it towards the crew striking Hutchins, and injuring Plaintiffs."
CLICK HERE TO SIGN UP FOR THE ENTERTAINMENT NEWSLETTER
"The sound from the live discharge inside the small church was deafening, causing Plaintiffs to suffer blast injuries," the documents also revealed.
"After the shooting, Defendants offered no diagnostic services or any meaningful emotional or mental health services to Plaintiffs. Despite this, Plaintiffs have independently sought support in dealing with their injuries which include, but are not limited to, insomnia, anxiety, depression, and symptoms of post-traumatic stress disorder."
Last week, Baldwin pleaded not guilty to two counts of involuntary manslaughter. He is also facing a civil lawsuit brought against him by Hutchins' family. In October, Baldwin and "Rust" producers reached an agreement with Hutchins' husband Matthew Hutchins in a wrongful death lawsuit. 
Reps for Baldwin and Rust Productions, LLC did not immediately respond to Fox News Digital's requests for comment.
https://www.foxnews.com/entertainment/alec-baldwin-new-rust-lawsuit-three-crew-members-suffered-blast-injuries