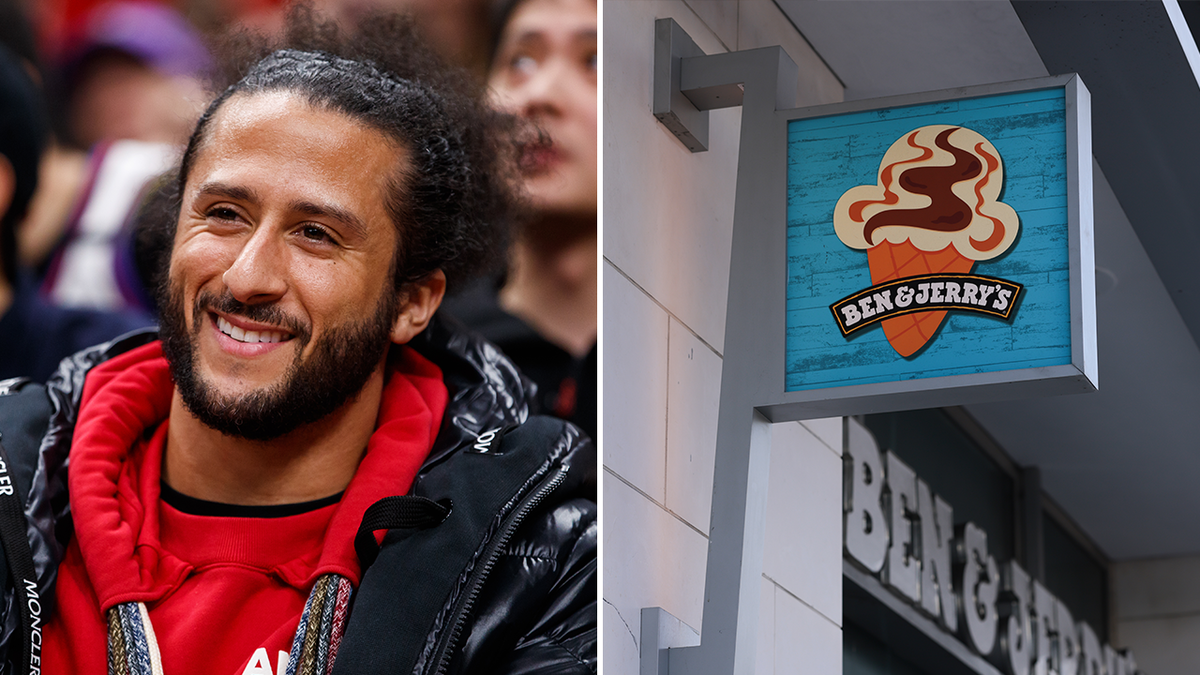 Colin Kaepernick partnered with Ben & Jerry's to launch a non-dairy ice cream flavor "Change the Whirled," which is designed to "[honor] Colin's activism in pursuit of racial justice." 
Kaepernick's portions of the proceeds are given to the Know Your Rights Camp, but the activism organization has been silent after Ben & Jerry's was among the companies revealed to have migrant child labor used in its supply chain. 
A New York Times expose, released earlier this week, interviewed more than 100 migrant children in more than 20 states, "who described jobs that were grinding them into exhaustion, and fears that they had become trapped in circumstances they never could have imagined." The report detailed children as young as 13, working 12-hour days, often overnight shifts, in order to survive, often while missing or struggling to keep up in school. 
The report found that migrant children are employed in the supply chain for major companies like Walmart, Target, Whole Foods, Ford, General Motors and Ben & Jerry's, among others. 
BEN & JERRY'S SUPPLIERS USE MIGRANT CHILD LABOR, DESPITE COMPANY'S 'PROGRESSIVE' VALUES
But, the Know Your Rights Camp, whose mission is to "advance the liberation and well-being of Black and Brown communities," has not responded to Fox News Digital's request for comment on whether they will cut ties with Ben & Jerry's over the report, or condemn the use of child labor in Ben & Jerry's supply chain. 
CONTROVERSIAL FORMER NBA PLAYER SAYS COLIN KAEPERNICK HAD 'MOST FREEDOM' HE EVER FELT AFTER ANTHEM PROTESTS
Kaepernick has previously come under fire for his partnership with Nike, which has been accused of using sweatshop labor to produce its products. 
Ben & Jerry's, a self-described progressive company, told Fox News Digital that it is "opposed to child labor" and has worked to ensure fair compensation and safety of farm workers.
"Ben & Jerry's is opposed to child labor of any kind whatsoever. The company has an established track record standing for justice and equity for all including five plus years with Milk with Dignity supporting migrant workers. The Milk with Dignity Standards Council ensures that farmworkers are fairly compensated for their labor, work in healthy conditions, and builds in additional safeguards for those who are 16 and 17," a spokesperson for the company said. 
The company also has a history of taking stances on politically fraught topics. 
Ben & Jerry's flavors, such as Pecan Resist, which celebrates opposition to President Trump's administration; EmpowerMINT, which drew attention to alleged voter suppression; and I Dough, I Dough, which celebrated the legalization of same-sex marriage, all were designed to take progressive political stances. 
BEN & JERRY'S SLAMS TRUMP ADMINISTRATION WITH 'PECAN RESIST' ICE CREAM FLAVOR
The company's website says it has a "progressive, nonpartisan social mission that seeks to meet human needs and eliminate injustices in our local, national, and international communities."
Colin Kaepernick did not respond to Fox News Digital's request for comment. 
https://www.foxnews.com/media/colin-kaepernicks-activism-organization-silent-ties-ben-jerrys-report-migrant-child-labor