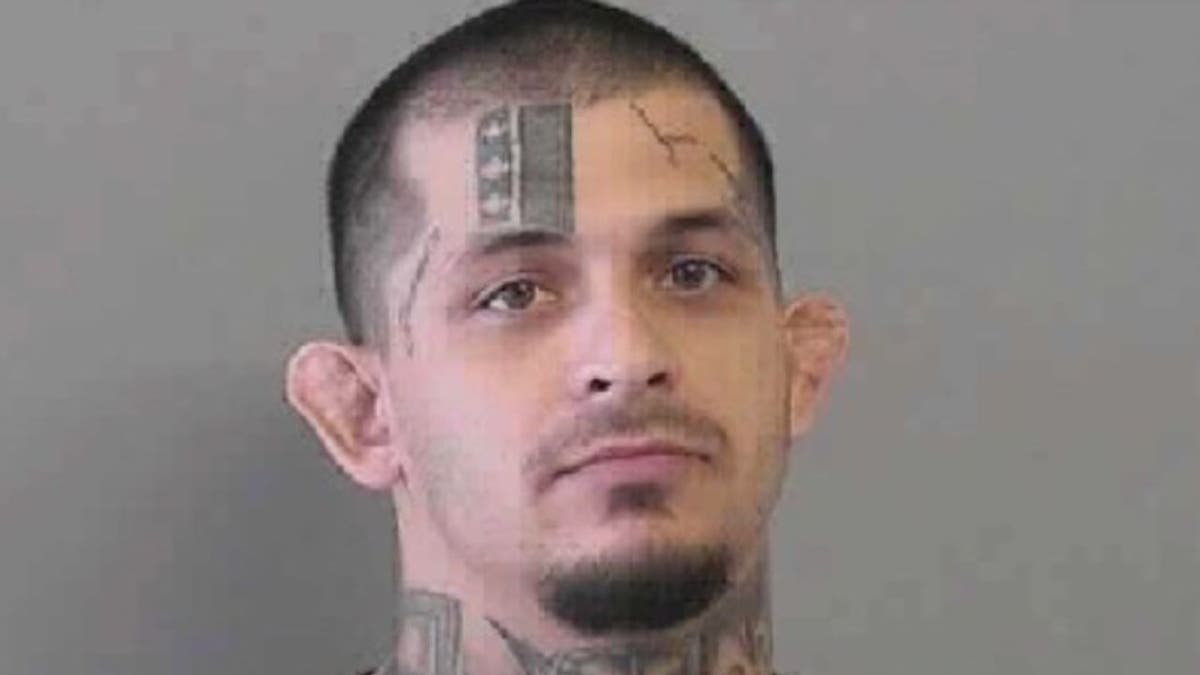 Police in Oklahoma say that a home intruder got more than he bargained for when the homeowner attacked him with a machete and held him until police arrived.
Tulsa Police Department officers were called to a reported 1st degree burglary in progress around 2:00 a.m. Tuesday and arrived to find several family members and children screaming at the home's front yard, according to a department Facebook post.
"Through the investigation, Officers learned the family was sleeping when the suspect, later identified as Ty Copeland, broke out a window in one of the children's bedroom and forced his way inside," the post said. 
At that point, Copeland is said to have started throwing things all around the house and tearing up the property.
AT LEAST 13 MAYORS ARRESTED ON CHILD SEX CRIMES SINCE 2021
The father of the family, after getting his wife and kids safely outside, pulled a machete on the suspect and struck him with it. 
The homeowner, who did not want to be identified, spoke to Fox 23 Oklahoma about the experience. 
"I had to strike the man to defend my family," the homeowner said. "It feels horrible. I wish I could've done more, but I couldn't."
Copeland fled and barricaded himself in the back bedroom and stayed there until police arrived.
MOTHER, STEPFATHER ACCUSED OF TORTURING CHILDREN IN HOUSE OF HORRORS AS MISSING CHILD FEARED DEAD
"With help from a K-9, Officers took Copeland into custody," the post said. "He was taken to the hospital with severe cuts and injuries from the broken glass and machete strike."
Copeland admitted to smoking methamphetamine earlier in the night, according to police, and said he was running from the police and picked a random house to break into.
Copeland was booked into jail on an FBI hold due to his Native American status.
The father told Fox 23 Oklahoma that he would do it all again if had to.
"Well, to the people that will listen to this, to do the same, defend your family. To not leave them alone. Do what you can to protect your family. There's nothing more, you have nothing more, it's your family," he said.
https://www.foxnews.com/us/father-defends-terrified-family-machete-home-intruder-breaks-through-window-middle-night