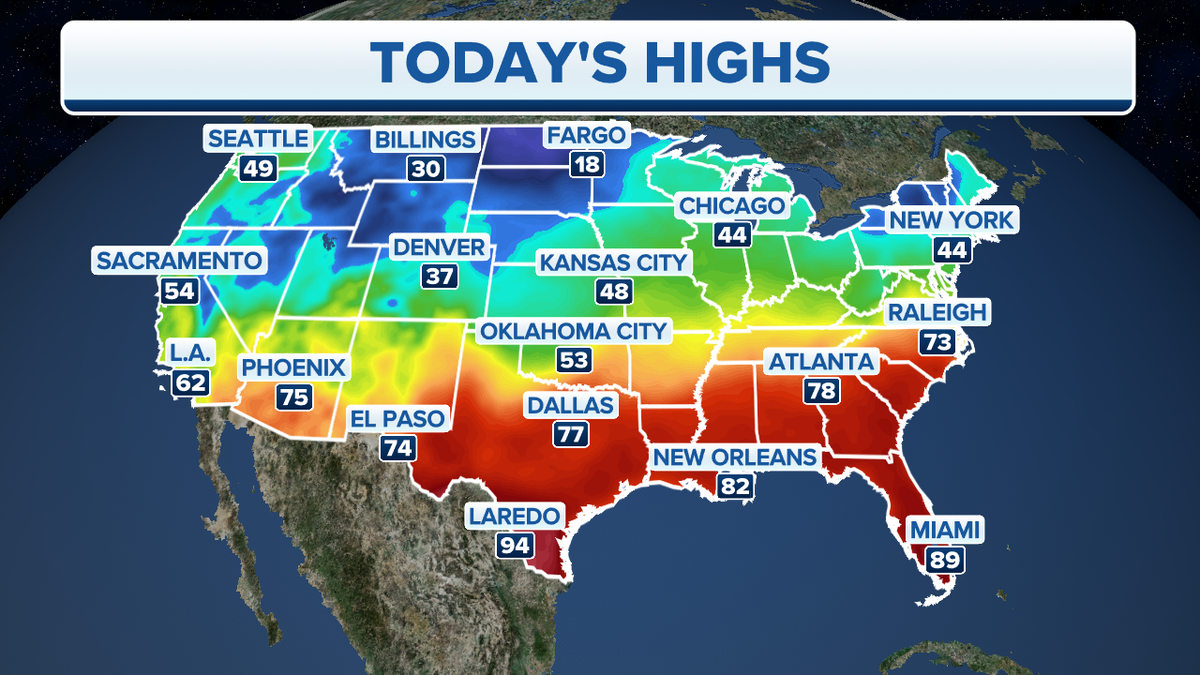 An active week of weather with several storm systems impacting the West will bring coastal rain and more heavy mountain snow, especially for California.
CA MOUNTAIN ROADS CLOSE ONCE AGAIN AS ANOTHER WINTER STORM HITS THE STATE
That energy will travel across the country, bringing multiple days of storms and a flash flood risk for the central Plains and Mississippi Valley.
In addition, a couple rounds of snow will spread over both the northern and central Plains, where the air remains above average.
This comes as the South remains very warm, with possible record high temperatures forecast this week.
https://www.foxnews.com/us/wet-weather-west-south-remains-warm