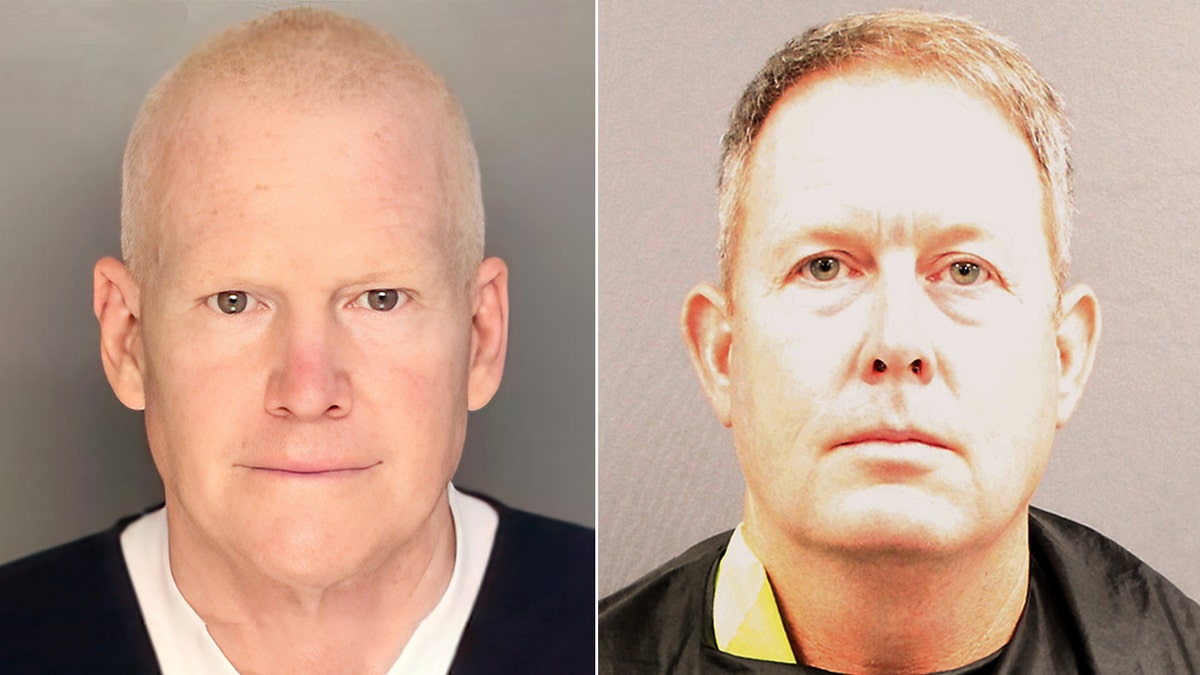 Russell Laffitte, Alex Murdaugh's friend and the former CEO of Palmetto State Bank, on March 9 filed a second motion for a new trial, and he is using Murdaugh's testimony to prove his innocence.
Laffitte, 51, was convicted in November 2022 on six financial crime charges related to Murdaugh's decade-long corruption schemes totaling millions of dollars, and a South Carolina judge on March 6 denied his initial motion for a new trial.
"On February 23, 2023, Mr. Murdaugh explicitly stated, for the first time in sworn testimony, that he did not participate in a conspiracy with Mr. Lafitte because Mr. Lafitte did not participate in the financial crimes," the new motion states. "Mr. Murdaugh took full responsibility for his own actions and testified that Mr. Laffitte did nothing wrong and did not have any knowledge of Mr. Murdaugh's criminal activity."
A South Carolina jury on March 3 found Murdaugh, 54, guilty of murdering his 52-year-old wife, Maggie Murdaugh, and 22-year-old son, Paul Murdaugh, at his hunting estate called Moselle in Islandton on June 7, 2021.
ALEX MURDAUGH: TIMELINE OF ONCE-POWERFUL SOUTH CAROLINA LAWYER'S SPECTACULAR DOWNFALL
Prosecutors said Murdaugh killed his wife and son to divert attention from his 99 financial crimes charges stemming from 19 separate indictments and totaling nearly $9 million. His accused of embezzling money from his family's generations-old personal injury law firm and its clients.
ALEX MURDAUGH'S FRIEND RUSSELL LAFFITTE DENIED NEW TRIAL FOR FINANCIAL CRIMES
Laffitte helped Murdaugh steal hundreds of thousands of dollars from six of the former lawyer's clients, according to federal prosecutors.
While the initial indictment did not mention Murdaugh by name, it said Laffitte collected nearly $392,000 in fees for serving as a personal representative for the six clients of a "personal injury attorney at a law firm in Hampton, South Carolina," according to a July press release from the U.S. Attorney's Office, District of South Carolina.
PROSECUTORS WILL TIE ALEX MURDAUGH 'UP LIKE A PRETZEL' DURING FINANCIAL CRIMES TRIAL, VICTIMS' ATTORNEY SAYS
Laffitte transferred personal loans to himself and Murdaugh from the six conservator accounts, and they used the funds for personal expenses, prosecutors said during his trial last year.
The new motion for a new trial quotes Murdaugh's testimony when he took the witness stand in his own trial.
NEWLY UNEARTHED ALEX MURDAUGH COMMERCIAL AD VIDEO ALLEGEDLY EXPLOITS FORMER DISABLED CLIENT
"I don't dispute any of this — that I took money that didn't belong to me, that I misled people… that trusted me to do that and that what I did was terrible. I don't dispute that," Murdaugh said. "…Russell Laffitte never conspired with me to do anything. Whatever was done, was done by me." 
He added later: "You keep talking about stuff I did with Russell Laffitte, but what I want to let you know is that I did this, and I am the one that took people's money that I shouldn't have taken and that Russell Laffitte was not involved in helping me do that knowingly. … If he did it, he did it without knowing it."
The Laffitte and Murdaugh families rose to South Carolina prominence around the same time in the early 20th century, when the Lafittes founded Palmetto State Bank, and the Murdaugh family began Peters Murdaugh Parker Eltzroth & Detrick — now known as The Parker Law Group.
https://www.foxnews.com/us/alex-murdaughs-accomplice-russell-lafitte-files-second-motion-new-trial-murdaughs-guilty-verdict