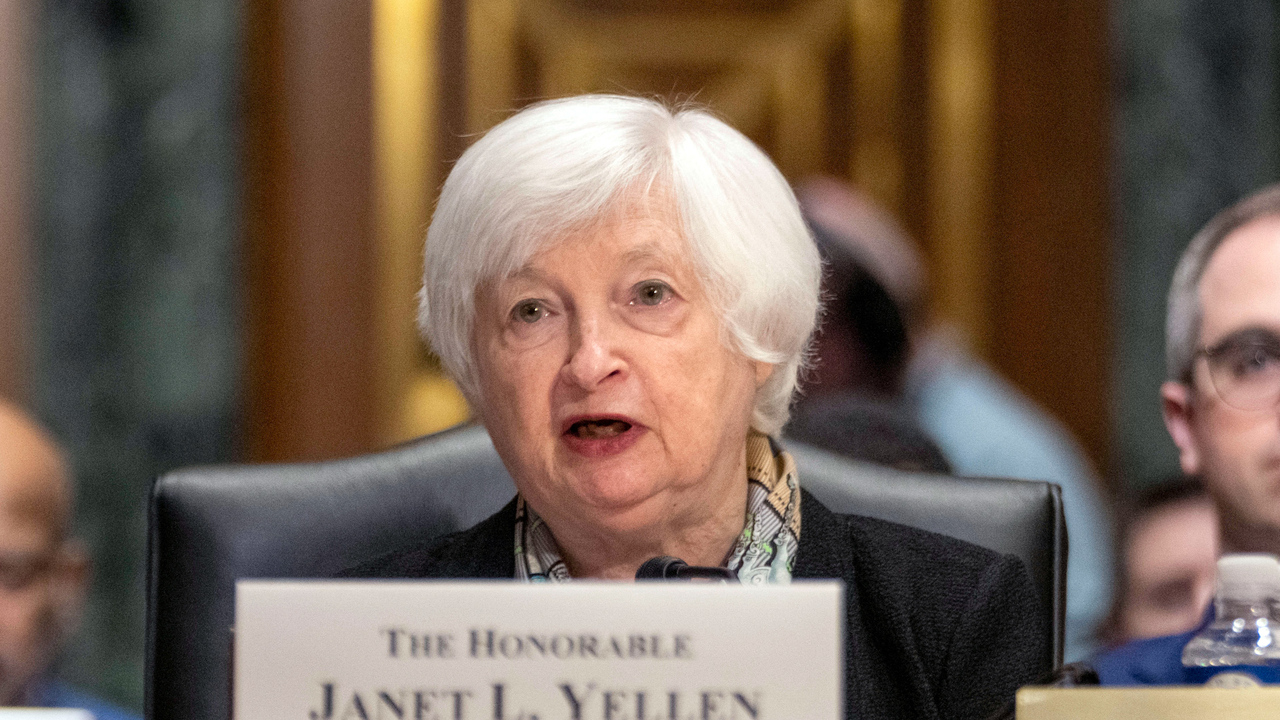 Treasury Secretary Janet Yellen on Thursday sought to calm mounting concerns about financial instability as the banking industry reels following the collapse of two regional lenders.
"Our banking system remains sound," she said in prepared testimony for the Senate Finance Committee. "Americans can feel confident that their deposits will be there when they need them."
Federal regulators on Sunday took emergency measures to backstop the deposits of Silicon Valley Bank and Signature Bank — a New York institution that was shuttered that day — in a bid to restore confidence in regional banks rattled by a swift drawdown on deposits. Investors have been dumping shares of institutions that may be facing a financial crunch amid rising interest rates.
Moody's earlier this week downgraded its outlook for the entire U.S. banking industry citing "rapid and substantial decline in bank depositor and investor confidence."
The bank run precipitating Silicon Valley Bank's demise on Friday left thousands of depositors — an overwhelming majority of whom weren't covered by the FDIC's deposit insurance limit of $250,000 per person, per bank — panicked that they wouldn't be able to access their funds when banks opened on Monday morning.
On Sunday night, Treasury, the Federal Reserve and the FDIC rolled out a plan to restore those accounts. Just as importantly, the Fed also said it would offer cash loans to banks for up to a year in exchange for safe collateral — an action that in theory would allow banks to handle deposit withdrawals of any amount.
Those steps were taken to restore confidence in the sector, Yellen said, adding that the plan does not use taxpayer funds or provide any assistance to bank shareholders or creditors.
"This week's actions demonstrate our resolute commitment to ensure that depositors' savings remain safe," she said.
https://www.politico.com/news/2023/03/16/janet-yellen-senate-finance-00087385