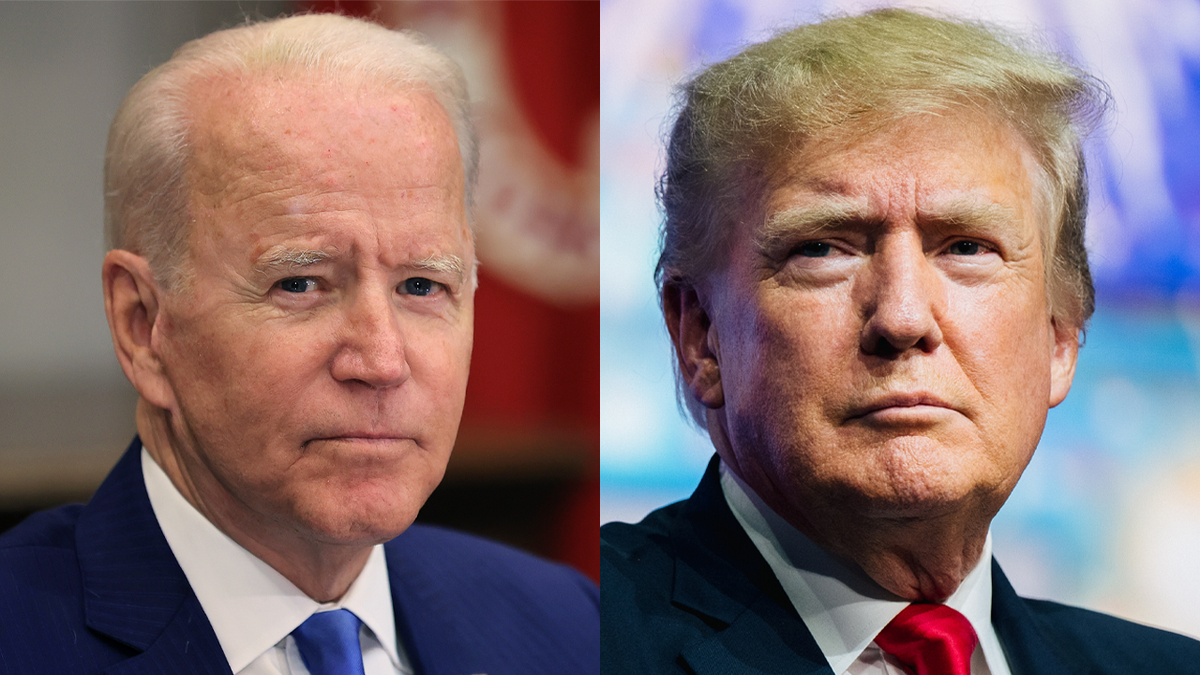 Former President Trump reacted to the ongoing investigation into classified documents found at President Biden's think tank on Nov. 2.
A batch of records, including a "small number of documents with classified markings," were discovered at the Penn Biden Center by the president's personal attorneys on Nov. 2, according to Richard Saubel, special counsel to the White House.
DOJ TAPS TRUMP-APPOINTED ATTORNEY TO INVESTIGATE CLASSIFIED DOCUMENTS FOUND AT BIDEN THINK TANK
"When is the FBI going to raid the many homes of Joe Biden, perhaps even the White House?" Trump asked on his social media platform Truth Social. "These documents were definitely not declassified."
"Why were classified documents stored at Biden's Chinese-funded think tank?" MAGA Inc. CEO Taylor Budowich said of the news. "The Justice Department must appoint a special counsel to investigate."
Trump was the subject of mockery and derision from Biden last year after the FBI conducted a search of his home to seize classified documents.
BIDEN SHAMED 'IRRESPONSIBLE' TRUMP FOR HAVING CLASSIFIED DOCS BEFORE WH ADMITTED HE HAD SENSITIVE VP RECORDS
During an interview on "60 Minutes" in September, Biden was asked about the viral photograph of top secret documents spread across the floor by the FBI following the raid of former President Trump's Mar-a-Lago home. 
"When you saw the photograph of the top secret documents laid out on the floor at Mar-a-Lago, what did you think to yourself looking at that image?" CBS' Scott Pelley asked. 
MAR-A-LAGO PROBE: PROCEDURAL LEGAL BATTLE FOR DOCUMENTS CONTINUES IN 11TH CIRCUIT COURT OF APPEALS
"How that could possibly happen, how one anyone could be that irresponsible," Biden responded. "And I thought what data was in there that may compromise sources and methods. By that, I mean, names of people helped or et cetera." 
Attorney General Merrick Garland appointed U.S. Attorney for the Northern District of Illinois John Lausch to review the matter.
Under the Presidential Records Act, all documents from a president's administration and staff must be turned over to the National Archives. 
Fox News' Joseph A. Wulfsohn and Paul Best contributed to this report.
https://www.foxnews.com/politics/trump-questions-fbi-raid-biden-homes-look-more-classified-documents