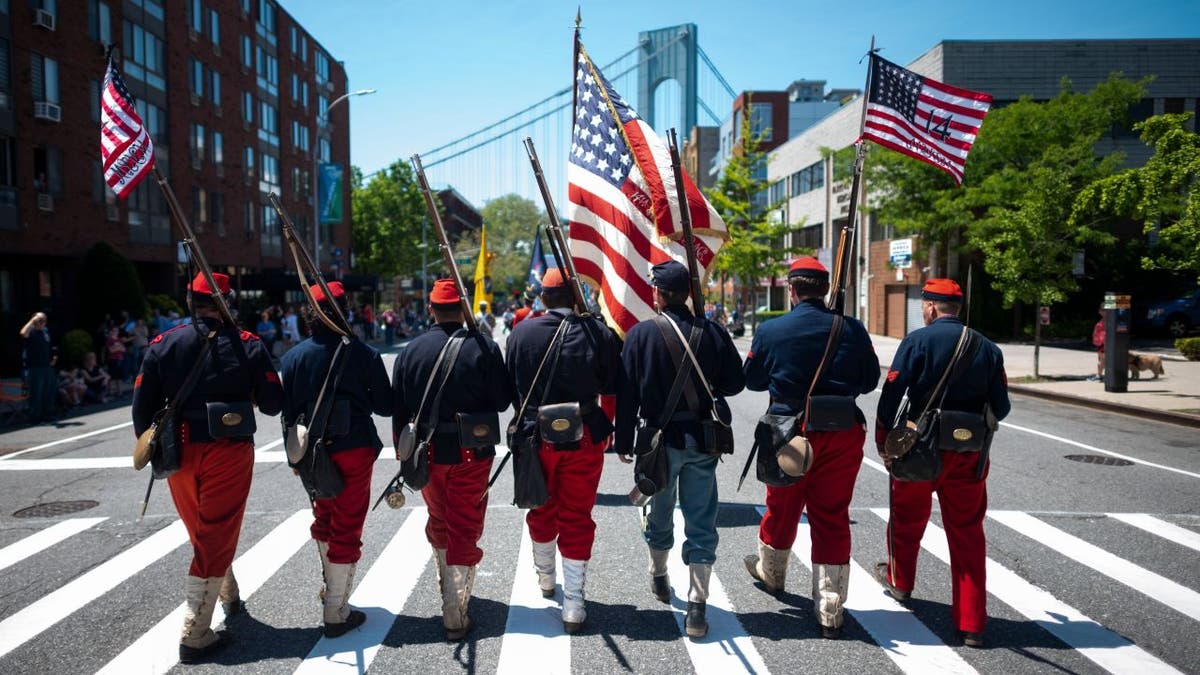 The Department of Veterans Affairs has hired hundreds and possibly thousands of people with criminal records to care for veterans, which a new report from the Government Accountability Office says is putting veterans at risk of harm. GAO's report said these employees have criminal histories involving felony possession of a controlled substance, which is also raising the chances of drug theft at the agency.
GAO estimated that about 1,800 employees at the VA's Veterans Health Administration (VHA) likely have at least one felony conviction for possession of a controlled substance. That estimate is based on a statistical analysis of a portion of the more than 12,000 VHA workers who show "indications" of prior convictions.
When GAO did a deeper dive into 305 of those VHA employees, it found that 50 of them had "one more controlled substance-related felony convictions."
In some cases, those employees are hired and continue to work closely with veterans even after their past becomes known. In one case GAO uncovered, a current employee was convicted of felony distribution of cocaine in 1997.
GOP BILL WOULD STICK CONGRESS WITH VETERANS' HEALTH CARE PLAN TO CALL ATTENTION TO FAILING VA
"VHA received information about this conviction via a criminal history record in August 2018 and hired the employee as a nursing assistant in September 2018," GAO said. "As of September 2022, the employee continues to work at VHA as a nursing assistant."
In another case, the VHA was aware that a job candidate had been convicted four times of felony possession of cocaine between 1996 and 2001. The VHA received that information in May 2010 and hired that person in June 2010 as a student trainee. That staffer is still onboard as a health technician.
And in a third case, GAO found that an individual employed as of last fall as a pharmacy technician despite a conviction for felony possession and sale of hydrocodone, an opioid used to treat pain. VHA learned of this conviction in 2006 and hired this staffer in 2007.
DEMOCRATS REFUSE TO EXAMINE 'UNACCEPTABLE' VETERAN HEALTH CARE DELAYS
GAO concluded that VHA has no control processes in place to take information about past drug convictions of prospective employees and use that information to assess whether those convictions make them ineligible to work closely with veterans. It also found that "some VHA employees did not have completed background investigations as required."
"VHA lacks assurance that employees with undisclosed criminal history or other adverse information are properly vetted and risks hiring unsuitable individuals who may pose a risk to veterans," GAO said.
VHA is also failing to comply with federal law that requires it to get a waiver from the Drug Enforcement Administration (DEA) before hiring staff members with drug-related criminal convictions. 
"VHA doesn't have a waiver policy and didn't consistently request them, so VHA's screening process may overlook individuals who may pose risks to veterans," GAO said. "We recommended VHA implement a policy regarding these employment waivers to protect veterans."
SENATORS RIP VA SECRETARY FOR TRAPPING VETERANS IN GOVERNMENT-RUN HEALTH CARE: 'BLATANT BIAS'
Of the 50 employees GAO found with past criminal convictions, VHA admitted it hadn't sought a DEA wavier for 48 of them and didn't confirm whether a waiver had been sought for the other two.
Aside from protecting veterans, the DEA waiver would help VHA avoid the situation of putting someone with a drug conviction into a job that gives them access to the same controlled substances. GAO said that complying with federal law would help VHA "control against theft and diversion of controlled substances."
GAO's report said VHA officials agreed with their 14 recommendations, which include setting a timetable for putting a background check and waiver process in place. None of those steps has been completed yet.
https://www.foxnews.com/politics/va-hired-hundreds-employees-drug-related-criminal-history-putting-veterans-at-risk-watchdog