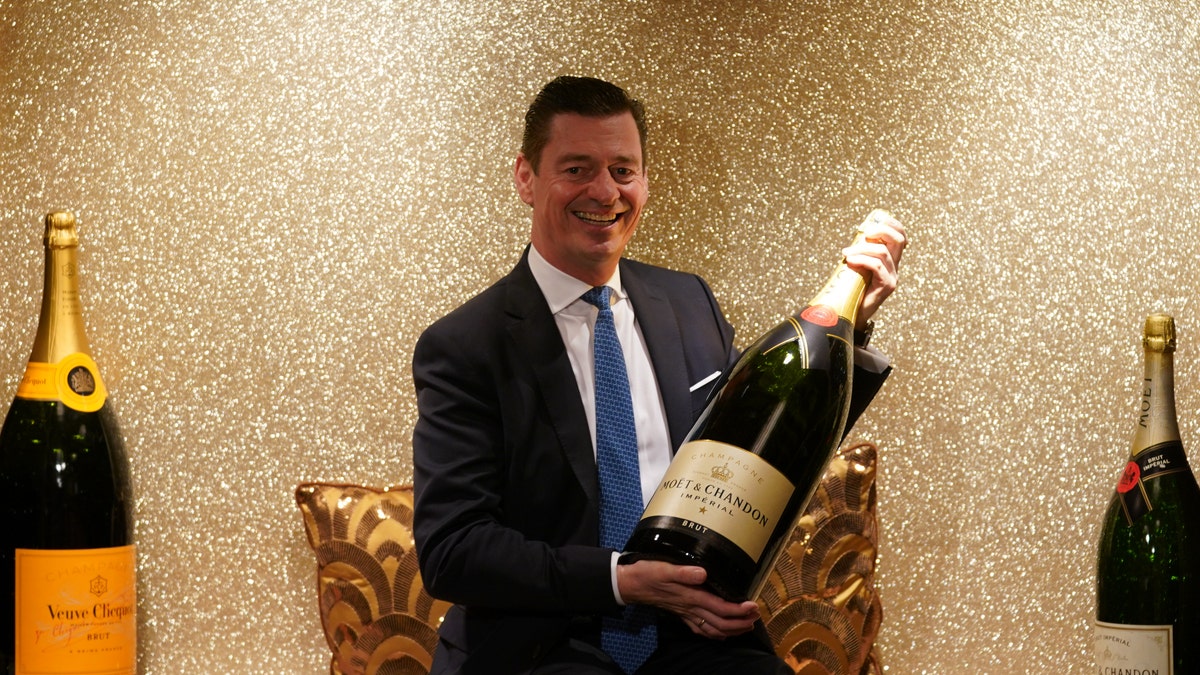 Spring breakers in Florida could get access to more bulk-booze options if a state lawmaker can win a years-long fight to liberate the libation's size restriction.
"In the state of Florida, you are prohibited from purchasing, not owning and drinking … any wine in a bottle larger than one gallon," Florida state Rep. Chip LaMarca told Fox News. "We should just repeal this bad law and allow people to buy very large bottles of wine."
WATCH MORE FOX NEWS DIGITAL ORIGINALS HERE
In Florida, selling wine in a container larger than one gallon — except in reusable wine kegs or for manufacturer-to-distributor shipping — is a misdemeanor. A second offense is a felony, which can carry a penalty of up to 60 days in jail. 
LaMarca, a Republican, has been trying to push the Individual Wine Containers bill through the Florida legislature for five years. The bill is before the Florida House Regulatory Reform & Economic Development Subcommittee.
Large wine bottles are often given biblical names such as Jeroboam, Salmanazar and Nebuchadnezzar. Those large containers hold the equivalent of four, 12 and 20 normal 750-milliliter bottles of wine, respectively.
"So a three-liter double magnum or Jeroboam is the biggest you can buy in the state of Florida," LaMarca said. "You cannot buy a Nebuchadnezzar or a Salmanazar, which is a case to a case and a half in a single bottle."
WHAT'S A 'BORG?' GEN Z'S HANGOVER-PROOF TIKTOK TREND BECOMES A STAPLE FOR WARDING OFF DRINKING DANGERS
Though bottles containing more than one gallon of wine are usually rare and expensive, this bill would enable wine boxes to increase in size as well. 
"They're kind of novelty bottles, think wedding, bar mitzvah, a large get-together," LaMarca told Fox News. "It's about freedom to be able to purchase a legal substance in a larger container."
Purchasing wine in large containers as opposed to smaller individual containers also reduces waste. 
"I think it's an environmental bill as well," LaMarca told Fox News. "We're saving 12 individual bottles by buying one large bottle."
"The state of Florida is all about freedom these days," he said. "We shouldn't have a prohibition and something so ridiculous."
To watch LaMarca's full interview, click here.
https://www.foxnews.com/lifestyle/florida-lawmaker-aims-liberate-wine-container-restrictions-wants-people-buy-large-bottles